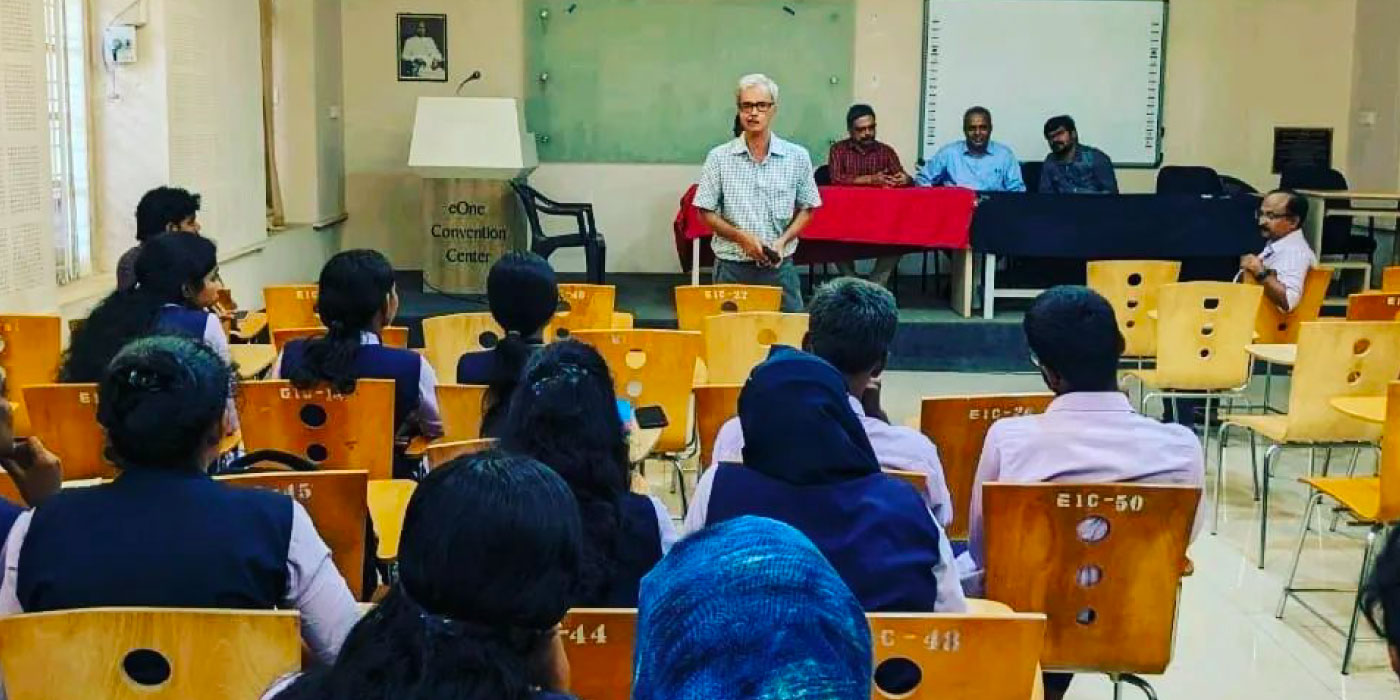 Biju Cherian Scholarship (BCS) program
The scholarship for the first year batch was awarded to the 12 selected students in a function held in college on on 22nd March 2023. Principal and HOD's attended this function along with many members from Darsana.
Performance based additional awards were handed over to the eligible students as well during this function. Happy to note that most of the students receiving this prestigious award is doing well in their studies.
And a Big Thank You to all Darsana members who whole heartedly contribute to make this flagship program a big success.