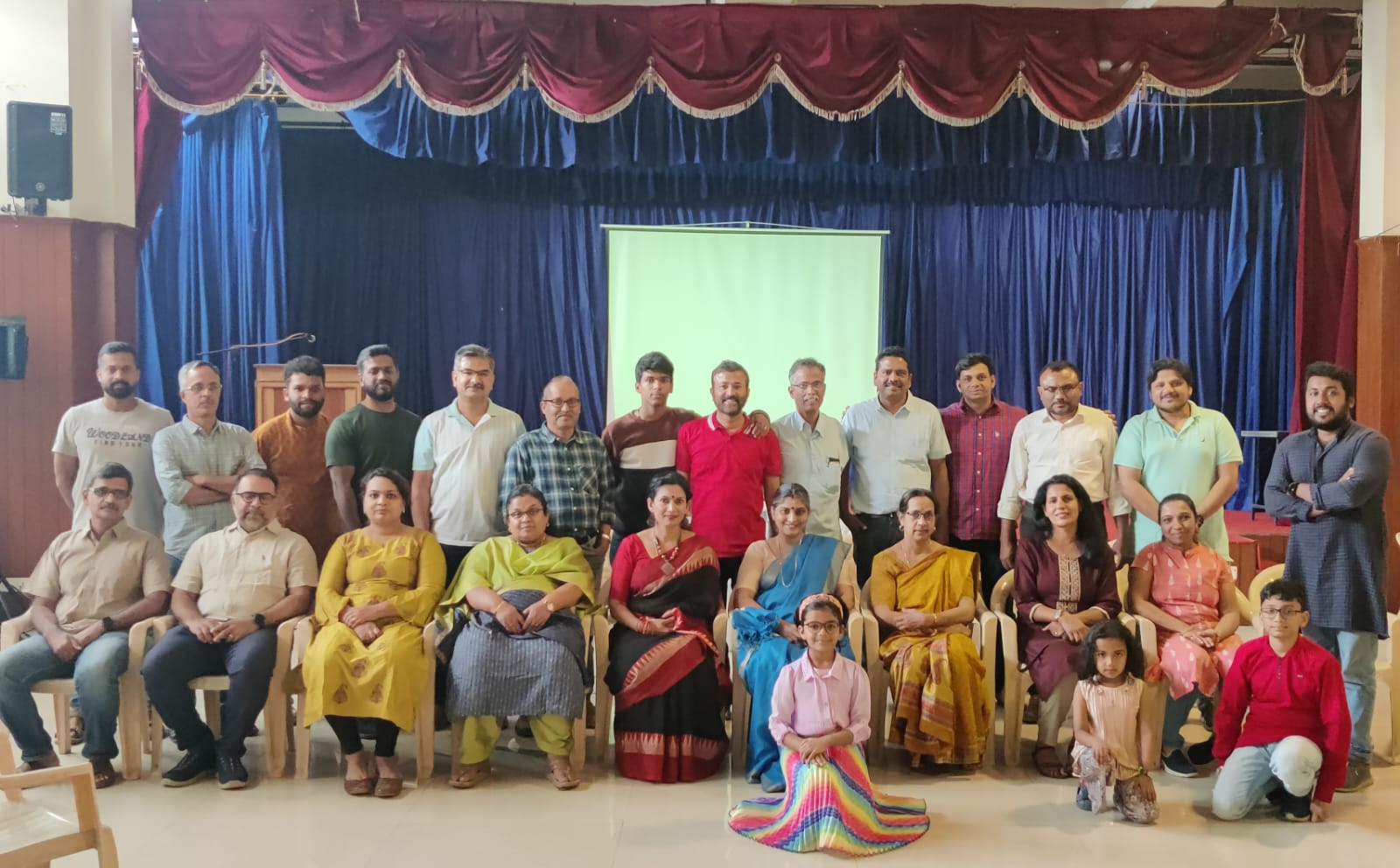 Oman
Darsana Oman Chapter has 22 active members.
- The first of the D4 Talk Series was conducted on 22nd October, 2022. Wilson George spoke on 'Janathipathyathinte Avasthantharangal', which was attended by many Darsana Members.
- Oman Members & family actively participated in other chapter driven events like Webinar, photography contest by Cochin chapter, & Raga Malhar by UAE Chapter etc. Members actively contributed by producing promo videos to support the event organized by Darsanawomens' team.
- Lakshmi was part of subcommittees for EYE magazine, Munderi Seva Society (Honey) initiative by Calicut Chapter. Rajesh Thampi was part of Ignite team and Sunil Menon was part of House Construction, Mentorship, Member support, BCS and On-boarding subcommittees.
- Members of the Oman chapter provided continued support to 3 financially poor students from Indian Schools in Oman.
- Darsana Oman Chapter coordinating and is currently providing financial support to one of the NSS Engineering College Semester-4 students
February 01, 2023
Kolar Gold Fields (KGF)
On behalf of the Bangalore chapter, happy to share that the first milestone of our support program to Mysore Mines School, Kolar Gold Fields (KGF) was achieved on 17 Dec 2022. The school is organi
Read More
February 01, 2023
House No 10 by Darsana
Feb 2023Feb 2023 The 10th house build by Darsana is Handed over at Palakkad.This milestone was made possible by the massive efforts of our Palakkad chapter and the house
Read More