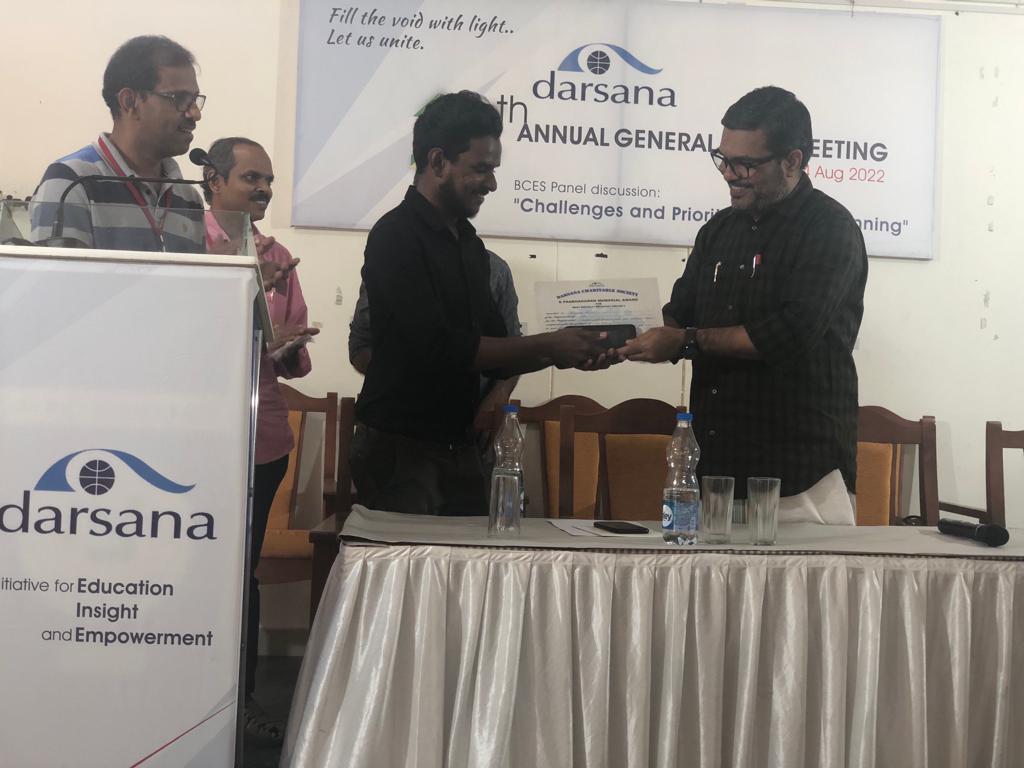 Prabakaran Memorial Best Project Award
Prabakaran Memorial Best Project Award
The annual general body of Darsana held in 2010, in line with its ideological commitment to promote "Technology for the betterment of society", decided to establish an award for the most socially relevant project from the final year projects of NSSCE students.
The award was established in honor of Sri Prabhakaran, one of our deceased members.
The Prabhakaran Award comprises of cash prize and a Certificate. The annual award money is accrued as interest on a fixed deposit made just for this use.
Darsana will also extend support to the winners in any of the following:
1. Publishing their idea as a research paper
2. Patenting the idea
3. Setting a startup to develop the idea into a commercial venture
4. All the entries to Prabhakaran Award will also get direct entry to the prestigious "IGNITE' innovation contest.